Setting Up UltraVPN on an Android Device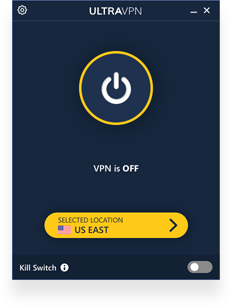 Step 1
Tap to connect to the default VPN location.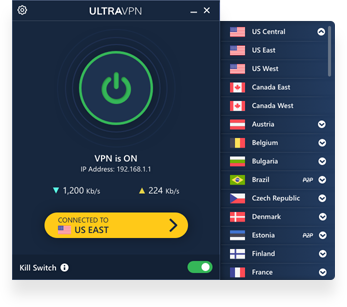 Step 2
Tap Location to select a different server from our global list.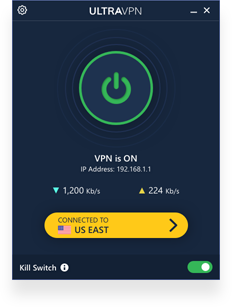 Step 3
Your connection is private and safe until you disconnect or restart your device.
Get the UltraVPN Android App
It's compatible with practically every device running KitKat (4.0) or better.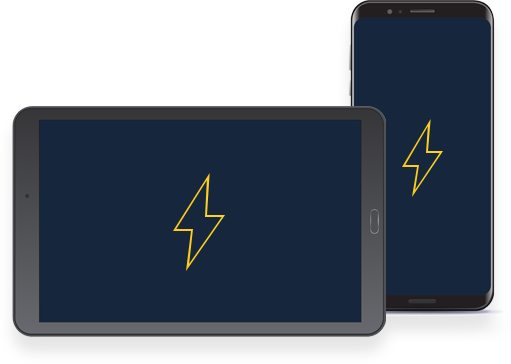 Connect Your
Samsung Note 9, Huawei Mate 20 Pro or P20, Google Pixel 3….
Compatible With
Android versions from KitKat (4.4) right the way up to the most recent release.
UltraVPN for Android Key Features
VPN Without the Fuss
UltraVPN apps make it easy and quick to get connected.
Quick Video Geo-Settings
Enjoy instant access to online video.
AES-256 Encryption
Military-grade security keeps your activity from prying eyes while you're connected.
Unlimited Data
Unlike competitors, we won't cap your browsing.
Login
Welcome Back, Please Login

---
The UltraVPN Promise
We're so confident that you won't want to leave UltraVPN, we'll give you your money back if you do - No questions asked! During the first 30 days, if you decide UltraVPN isn't for you, we'll refund your subscription fees in full.
Customer Satisfaction at UltraVPN
Your satisfaction is our top priority, and we're so confident that you'll be pleased with our services:
How easy it is to protect your devices

24x7 customer phone support available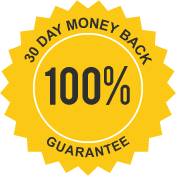 For full information on our Refund and cancelation Policy which includes how to cancel, please click here
---
© 2020 UltraVPN. All rights reserved.
How can we help you today?
Choose a method to contact us
Alternatively, check out our FAQ's
Call us 24/7
Toll Free Billing Support
Pick a department that you need help with
This will help us better direct your queries
Contact Support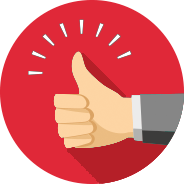 Message Sent
Thanks for reaching out
Our Support reps will get back to you within 24 hours.
If your issue can't wait, you can also call us on 833 262 8846
Or, simply visit out Help Center
Your message has not been sentPlease go back and try again!